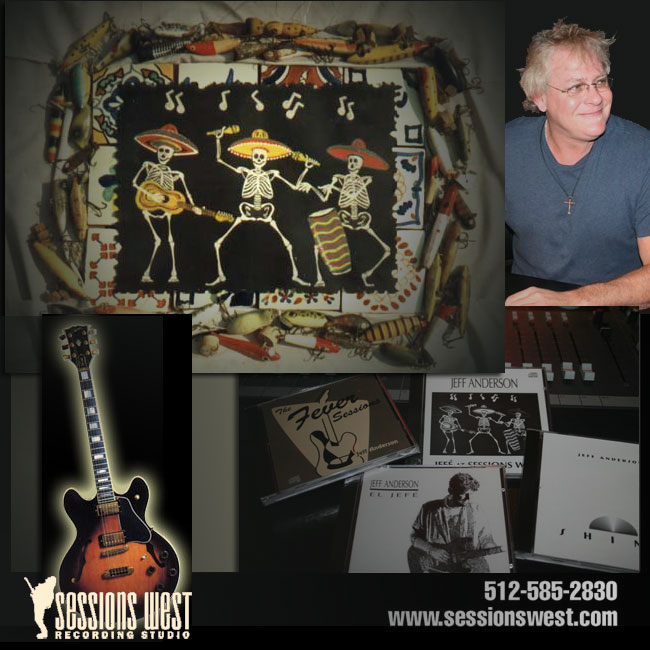 I officially launched the rebuild of sessionswest.com today. The official website of a great local guitarist/singer-songwriter Jeff Anderson, a.k.a. el Jefe, and his recording studio in Boerne, TX. El Jefe's music is an eclectic fusion of southern blues, country, and gospel. Some refer to Jeff's tunes as simply 'good ol' down home feel good music.'
His latest release, Shine, is an inspirational collection of tunes that will brighten even the gloomiest of days. Shine is featured in the audio player @ sessionswest.com. Head on over and give er' a listen.
Features of the site include an audio player, custom video from Jeff's studio, and a photo gallery. Stay tuned for updates and add-ons.